Carver Marketplace
,
Carver, MA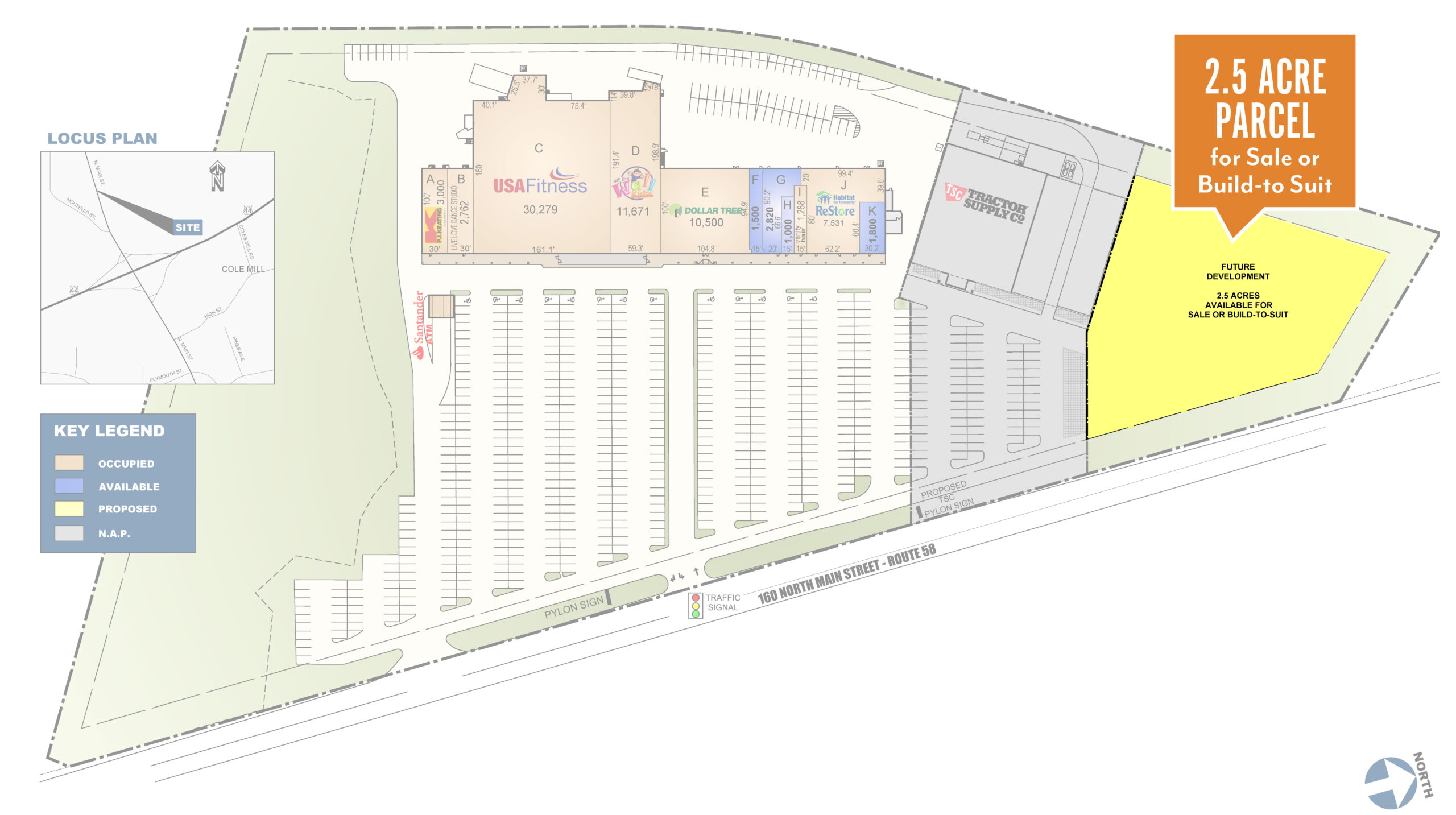 For More Information Contact: Chris Janelle | chris.janelle@srsre.com | 617.872.1115
Property Highlights
Located on Route 58 in the heart of Boston's South Shore.
Less than 1/4 mile from Route 44 with immediate access off Route 3 (125,000 ADT) and I-495.
Carver Plaza is located in the fastest growing county in the state.
Serves the MA towns of Carver, Plympton, Halifax, Middleborough and Plymouth.
Average household income more than $100,000 in a 3‐mile radius.
The renovated 58,000 SF center has a signalized entrance and ample parking.
Sysco Inc. recently opened a 650,000 SF campus one exit from Carver Plaza.