Ridge Side
,
Rochester, NH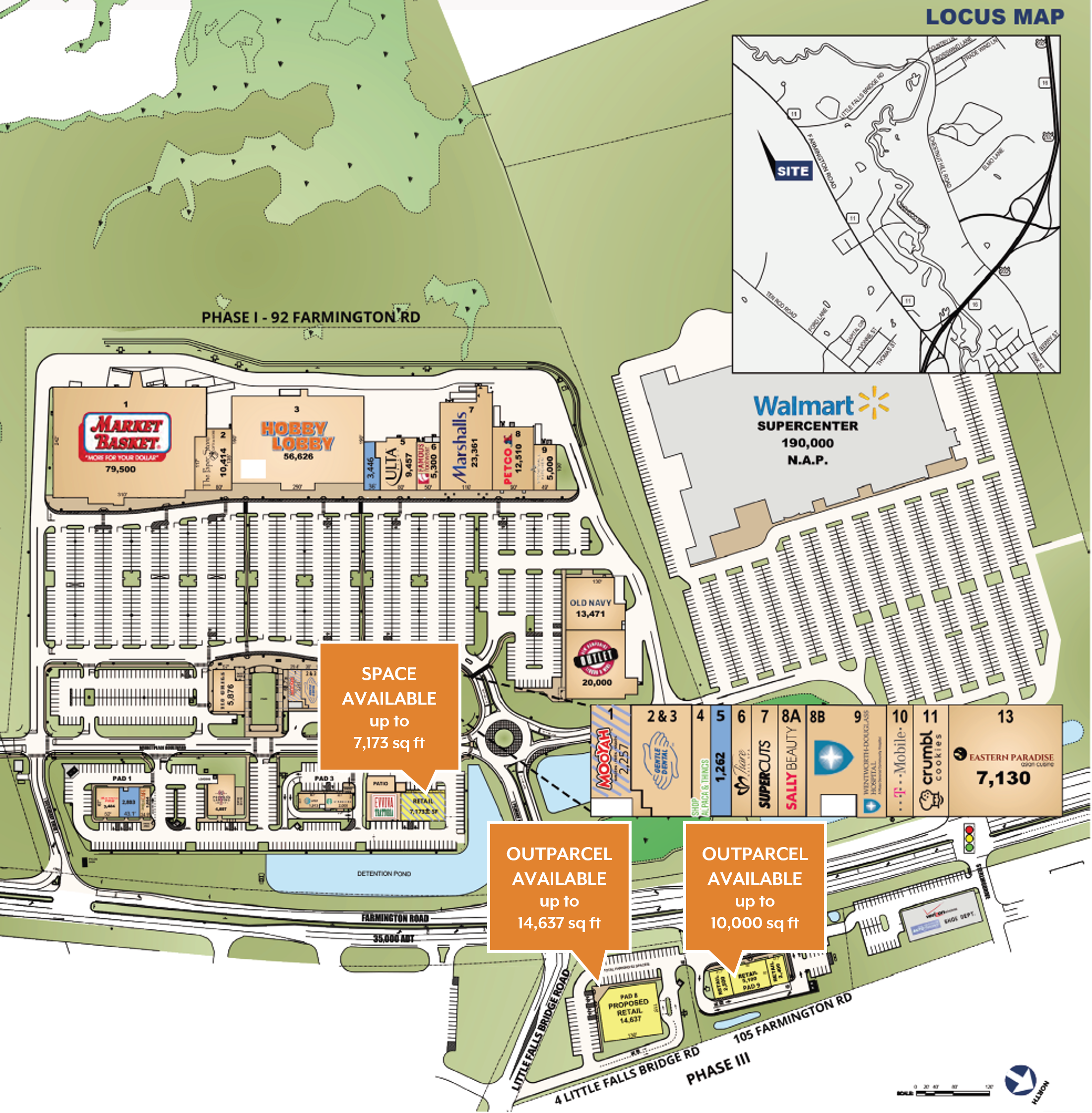 Property Highlights
Located on Route 11/Farmington Road and just 1.5 miles off Exit 15/Spaulding Turnpike.
THE RIDGE Marketplace draws from a trade area of more than 390,000 people within 25 miles.
Excellent cross-shopping synergy with adjacent 225,000 Walmart Supercenter, the region's top performing Walmart.
Strong community ties and outreach programs with the City of Rochester, Roger Allen Park, Chamber of Commerce, local schools and civic groups.
The Ridge District saw over 4 million guests in 2019.
The Ridge Website