Oak Grove Plaza
,
Spartanburg, SC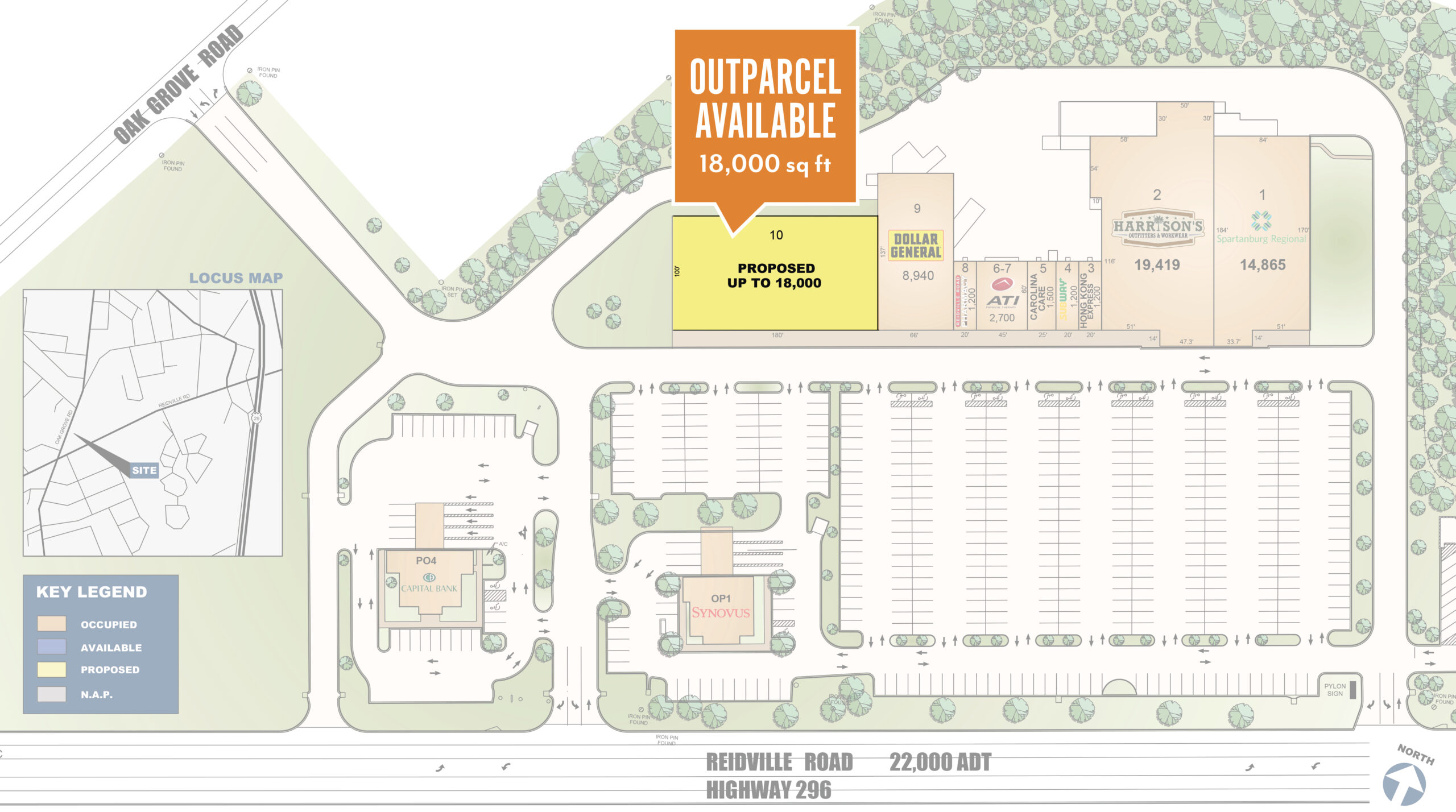 For Leasing Information Call: 864-752-0300
Property Highlights
On Reidville Road (22,000 ADT) and Oak Grove Road just one mile West of I-26 (Exit 22) and just minutes from the 290 Corridor. Down the street from the region's top performing supermarket, BI-LO at Oak Forest Plaza with exceptionally strong sales.
Situated in a highly dense community within Spartanburg's fastest growing West Side with a population of more than 75,000 in a 5-mile radius.
The city of Spartanburg boasts a daytime population of more than 56,000 people.